Car Brands We
Specialize in
We offer specialized services
For the following brands
Aston Martin Lagonda is an independent British vehicle manufacturer with headquarters in Gaydon, Warwickshire, England that has been making luxury grand tourers for over 5 decades. Their vehicles are now synonymous with James Bond, being sporty yet luxurious and being hand built. Their engines are known for their incredible performance and sound but since each engine is hand built, they require special maintenance and preventive care to ensure they continue running smoothly.
Aston Martin Trusted Workshop In Dubai
Emirates Moto is the most trusted British garage in United Arab Emirates with technicians experienced with working with Aston Martin vehicles for over 4 decades. Our Aston Martin specialists are extensively trained and provide a level of service with zero compromise. Our goal is to give the best Aston Martin service, Dubai and with over 40 years of experience, you will not find a better place to maintain and service your prized possession.
Our professional Aston Martin repair and service specialists are master technicians are more than capable of handling of any repair or service for your supercar. As an independent Aston Martin specialist, we use only genuine and OEM parts and accessories and provide unparalleled customer service and agency level workmanship for a fraction of the cost. We also pride on how efficient we work and always deliver our service 'on time'.
Aston Martin Services at Emirates Moto
Minor and Major services
Mechanical service and repair
Electronic service and repair
Dent removal, panel replacement and body repair
Transmission repair

Emirates Moto is one of the few Aston Martin specialists which offers agency level service for a fraction of the cost with no compromise on quality and with complete transparency. We are proud to be considered the most trusted Aston Martin workshop and are committed to maintaining it.
Contact us below and make an appointment for your next service.
Audi is an Automotive manufacturer from Germany that's renowned for it's luxurious and sporty vehicles. They are a subsidiary of Volkswagen, and their slogan is "Vorsprung durch Technik" which means Advancement through Technology. This is evident by how their vehicles are always on the forefront of technology, from EV cars to their legendary quattro system, from their futuristic interiors to the headlight innovations.
Most popular Audi service center in Dubai
Emirates Moto is the preferred German service and repair automotive centre in UAE and we specialize in Audi. Our certified technicians pride ourselves in our professionalism and our quality of service. There is no better service and repair center for your Audi, as we believe in being transparent by walking you through step and believe in zero compromise on quality by only using genuine parts and our state of the art tools to get your vehicle back to factory specfication.

Audi vehicles are technologically advanced and they are very tricky to service. It's important that you take it for a workshop that has all the latest technology and technicians who are experienced with servicing and repairing German vehicles. We are proud of our master technicians who have over 40 years experience working on vehicles in UAE and understand how important a vehicle is, so we always service "on time" without ever compromising on the quality of our workmanship.
Audi services available at Emirates Moto
Oil and oil filter replacement
Minor (A) and major (B) service
Electrical repair
Headline servicing
Body repair, replacement and painting
Transmission repair and replacement
Drivetain repair and replacement

Unlike other agencies, we are transparent with our costs and provide the same or even better quality of service without the delays. We service on time and ensure you will have your Audi back in no time and it will drive like it did the first day it left the showroom.
Come get your Audi for a check up where you can meet our polite and trained staff as they walk you through your vehicle as you sip on our coffee.
BMW is a German multinational corporate that's renowned for the manufacture of luxury vehicles and motorcycles. Headquartered in Munich, Bavaria, the company is famous for its slogan "The Ultimate Driving Machine" which is translated on each vehicle they produce. Each vehicle is luxurious, sporty while offering a smooth uncompromising role. Their M division is very popular among UAE driving enthusiasts which takes their regular vehicles and takes their performance up a notch.
Emirates Moto is the leading German service, repair and maintenance offers that excels at doing BMW service in Dubai. With over 40 years of experience working in UAE, our master technicians are all certified and are ready to service any BMW vehicle, from the X1 all the way to the X7 M50i. We understand the vehicles drivetrain, the electronic system and all its quirks and can service or repair any issues you might have. Every BMW vehicle that visits our Al Quoz branch undergoes a computer diagnosis and a 360 degree physical check. Once the check is done, we share a detailed report with the customer and move forward. We strongly believe in being completely transparent, and pride ourselves in the quality of service which is why we only use genuine original equipment parts.
Emirates Moto can provide a myriad of different services from the regular minor service to repairing an engine, fix electrical gremlins to fixing the A/C to ensure your BMW get back to factory specifications. From battery replacements to any repair work, we have got you covered as THE BMW service center in Dubai.
Below are some of the services we provide:
Minor and Major Service
Oil and oil filter replacement
Engine repair and overhauling
Paintless dent repair, panel replacement and body repair
Electrical repairing and fixing
Computerised diagnostic check and firmware updating
Transmission replacement and repair
Contact us below to get your BMW back to factory spec so you can continue driving your ultimate driving machine.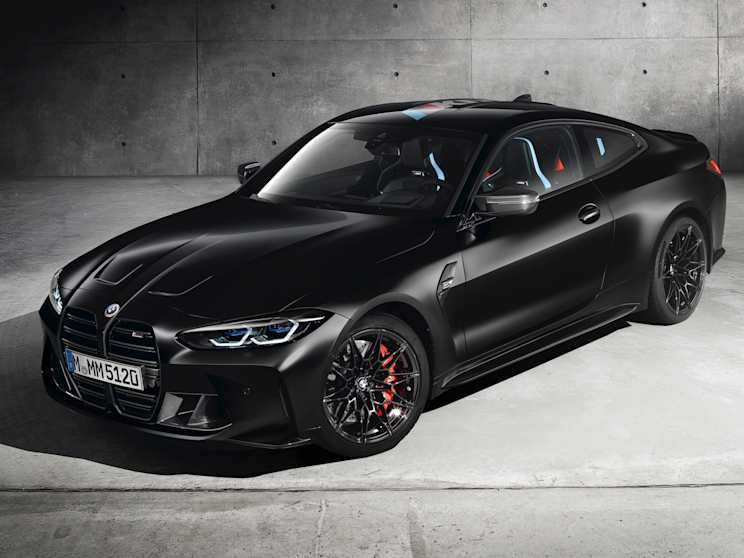 Cadillac is the luxury division of General motors and is renowned for their luxury vehicles. All their vehicles are gorgeous while providing sporty performance. Their most famous vehicle is the Escalade which is considered a benchmark the big luxury SUV category.
Cadillac service center in Dubai
Cadillac vehicles are a pleasure to drive and are built for road trips, but if your car decides to quit in a road trip, it can leave a sour taste. Cadillacs are reliable provided they are serviced on time and taken care of with regularly maintenance. This means you need to take it to regularly take it a garage that's experienced with working with American vehicles. Like every other brand, Cadillac vehicles have a certain way to be worked on, and Emirates Moto has technicians who are certified to work on Cadillacs. From suspension to engine overhaul, we can help you get your Cadillac back to new.
Cadillac car services at Emirates Moto
Minor and Major service
Oil and oil filter replacement
Mechanical repair
Electrical repair
Transmission overhaul
Body repair, replacement, and painting
Axle and suspension replacement
Wheel refurbishment and alignment

Emirates Moto is the most reputable Cadillac workshop in UAE. Using only genuine original equipment parts, our service team is here to fix any issues you have within record time. Whether it be a service or a repair, our team performs the service on repair on time unlike other agencies while charging a fraction of the cost and not compromising on the quality. Our Al Quoz branch has the latest, up-to-date tools to perform repair and maintenance work ensuring that we get your Cadillac working as good as new.
Our team is waiting for you at the service center to give you the 5-star treatment to you and your Cadillac, and you can sip on our famous coffee as our service advisor walks you through your prized possession.
A luxury vehicle manufacturer from England, Jaguars are renowned for being the preferred choice of vehicles for aristocrats, celebrities, and businessmen. In United Arab Emirates, luxury is a way of life and Jaguar vehicles are very popular especially the XF, XJ and the F-pace. They aren't just luxurious, they are known to be beautiful to look at and give you excellent performance.
Jaguar Car Repair
Emirates Moto is the most trusted British auto workshop in UAE, which specializes in service, repair, and maintenance. Our certified technicians provide agency level service for a fraction of the cost and without any unnecessary delays. We believe in complete transparency which is why we share the report with you upfront and get your Jaguar up and running as soon as possible. Using genuine original equipment and the most up to date tools at our workshop in Al Quoz, we can solve any body, mechanical, or electronic issues you might have. We are the best at servicing and maintaining Jaguars and it shows with the way we service each vehicle.
Jaguar Car services at Emirates Moto
Minor and major services
Oil and oil filter replacement
Body repair, replacement and painting
Electronic repair
Mechanical repair
Wheel repair and alignment
Battery replacement

Every Jaguar that visits us first undergoes a computer diagnosis and a 360º physical check. Our polite and certified service advisors will walk you through the detailed report so you have clear idea on what needs to be done to your beloved Jaguar. 

At Emirates Moto, customer happiness is key to us and we do that by never compromising on quality or on time.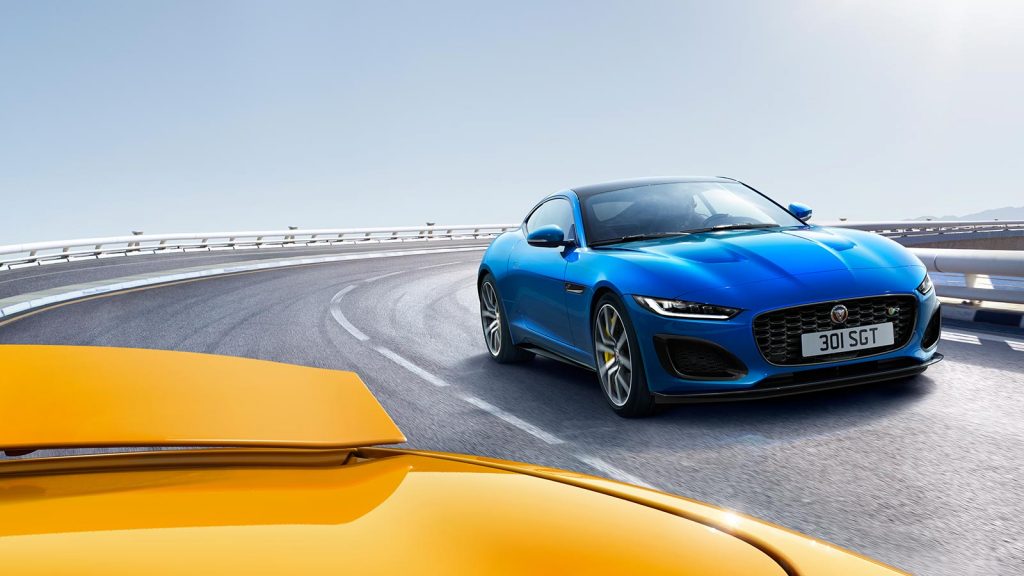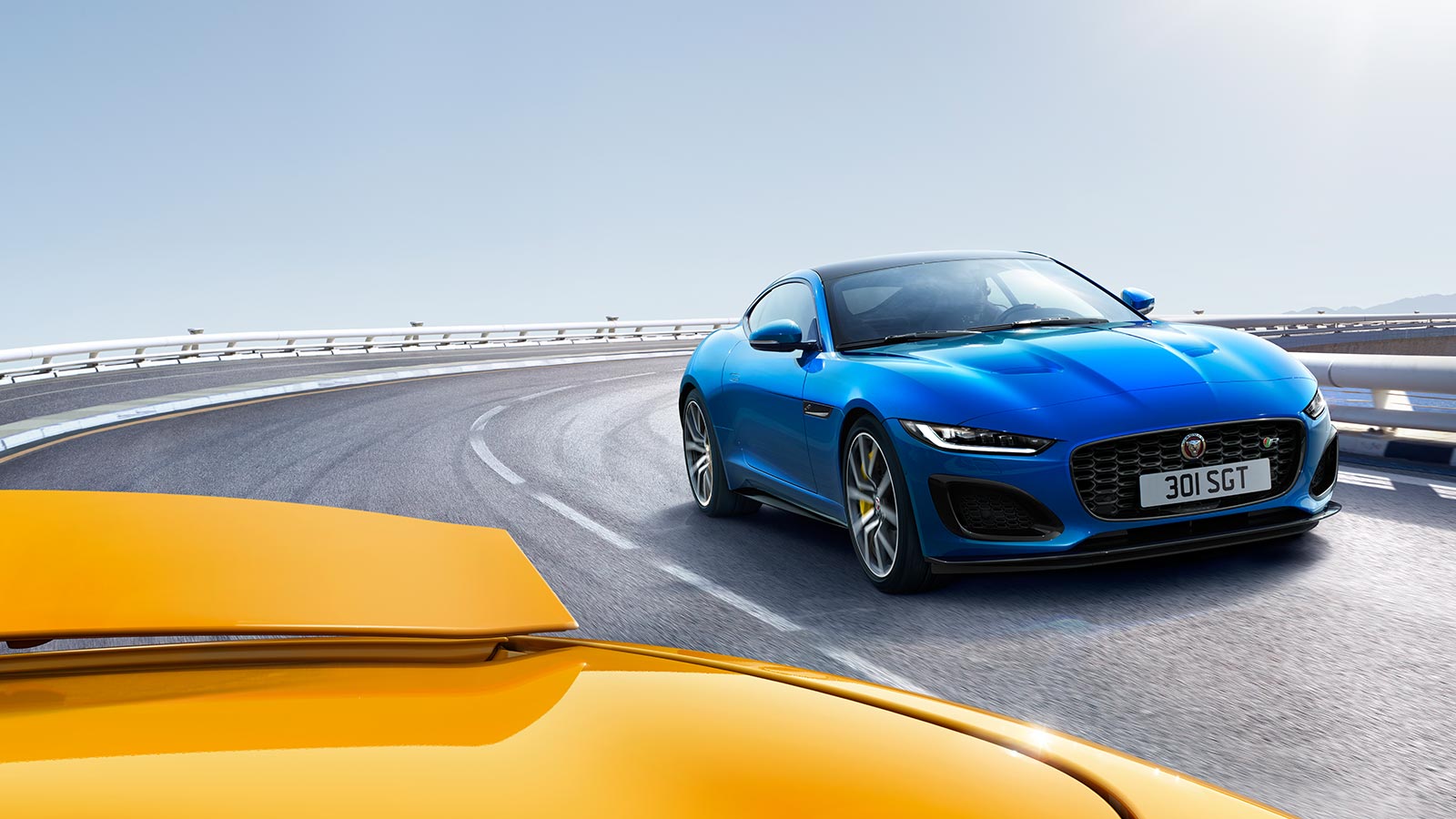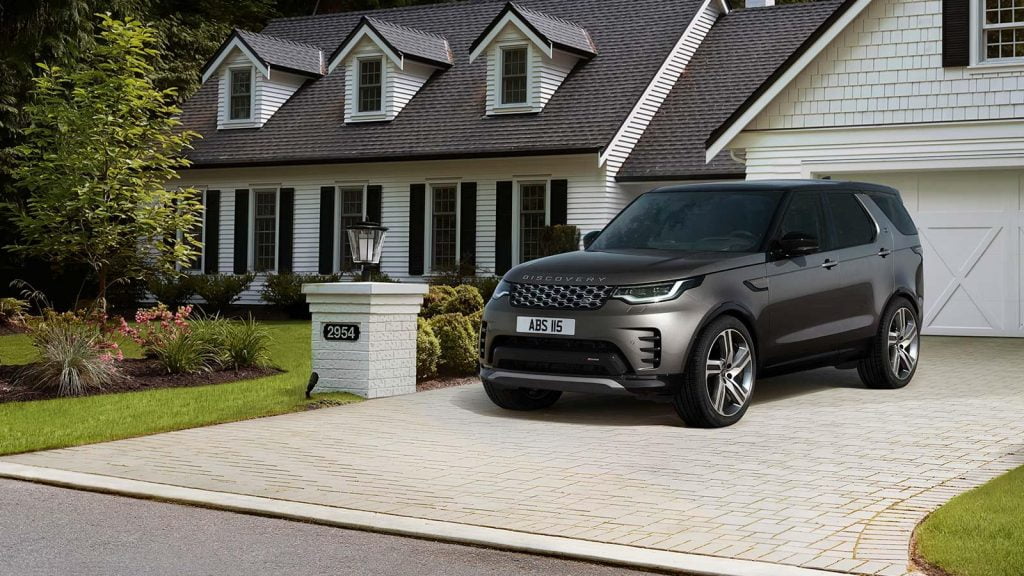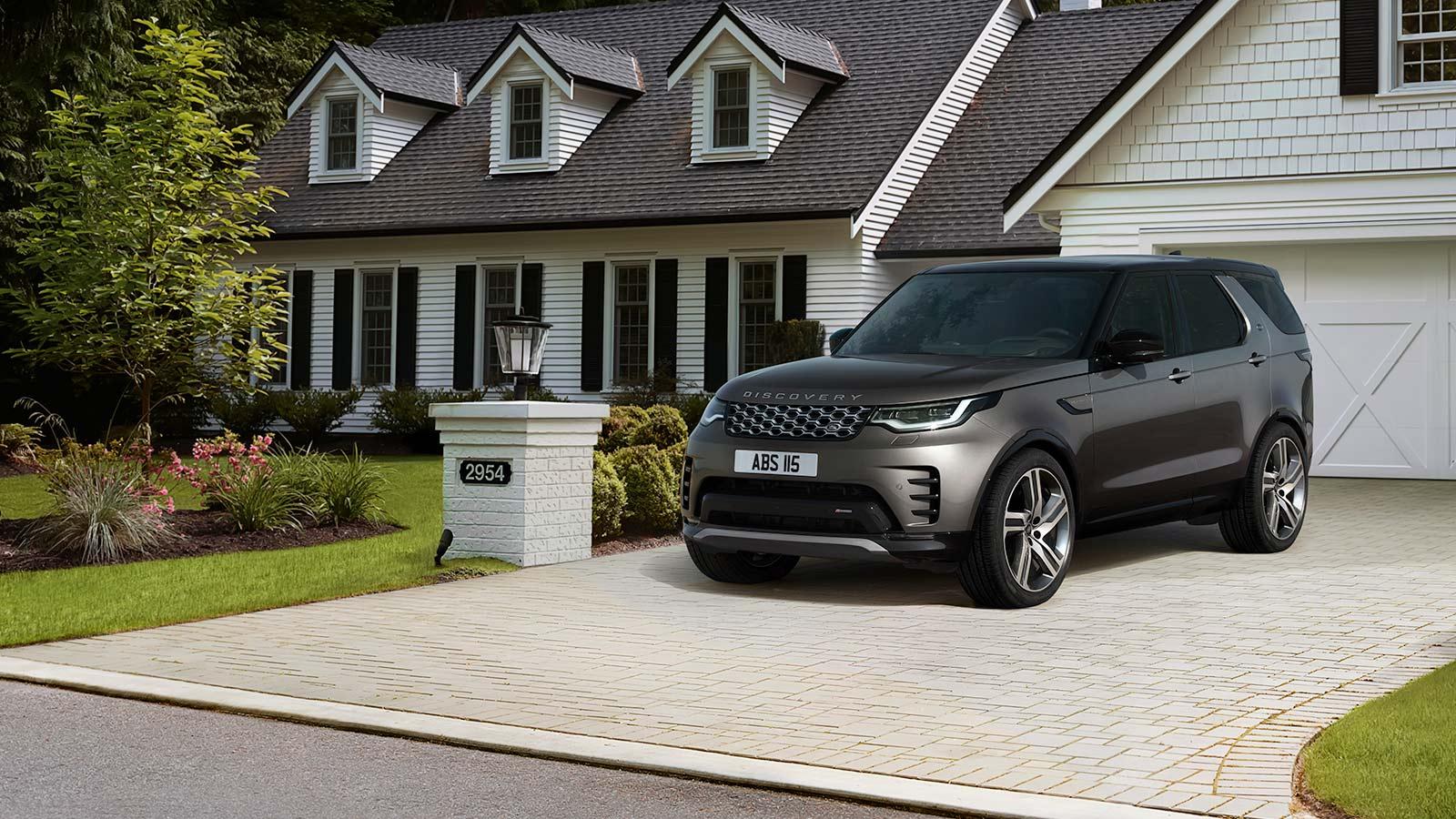 Land Rover is a very popular British manufacturer in UAE. They predominantly make SUVS and four-wheel drive vehicles that are famous for their off-road vehicles. From their Defender to the Range Rover, they are all famous for their driving capabilities, luxurious ride and timeless design. Their new vehicles are loaded with the latest technology and like every other vehicle manufacturer, is reliable provided it's services proper and undergoes preventive maintenance.
Land Rover and Range Rover Service Center Dubai
Emirates Moto is the most trusted British garage in United Arab Emirates with technicians experienced with working with Land Rovers for over 40 years. Our Aston Martin specialists are extensively trained and provide a level of service with zero compromise. There is no better automotive center that's ready to handle your Land Rover service, repair, or maintenance issues.
Our master technicians are more than capable of solving any issues you might be facing with your Land Rover. They are all empowered with the state-of-the-art tools at our Al Quoz branch, and are ready to provide agency quality of work but in record time. Unlike other agencies that take over a week for a minor service, we believe in servicing 'on-time' without compromising on quality. We understand how important a vehicle is and we are here to cater all your needs. Customer service is a matter of pride for us, and we are committed to it.
Land Rover Repair Center in Dubai
Oil and oil filter replacement
Minor and major Service
Comprehensive computer checkup
Engine, transmission, drivetrain, and suspension checkup
Electronic system repair
Replacement of brake pads, brake discs or brake rotors
AC system replacement

Come visit us today and our well-trained and polite staff will check your Land Rover/Range Rover as you sit comfortable in our waiting room sipping our famous coffee. 


At Emirates Moto, our master technicians are here to give your Lexus the VIP care it deserves. Lexus is the luxury car division of Toyota and are famous for their workmanship and their legendary reliability. But reliability is there with a caveat, that it's regularly serviced and properly maintained at a garage that's understands the nuances of Lexus. 

Every Lexus that visits our premises undergoes a preliminary inspection, that involves a computer diagnostic and a physical check. We get a detailed report which we share with the customer and walk through every line item. Since we are government owned but work as an independent entity, our goal is to be completely transparent, and we want to make sure the customer is with us every step of the way.
We are here to ensure you get the best performance, safety and resell value from your Lexus by maintaining it at the most trusted Lexus workshop in UAE.
Routine Lexus services
Minor (A) and Major (B) services
Brake services
Electrical system repair
Mechanical system services and repair
Suspension and axle repair or replacement
Transmission repair or replacement
Wheel services like balancing, alignment
Battery replacement
Body painting and panel repair
If you are looking for your Lexus vehicle fixed or are looking for spare parts, we have you covered.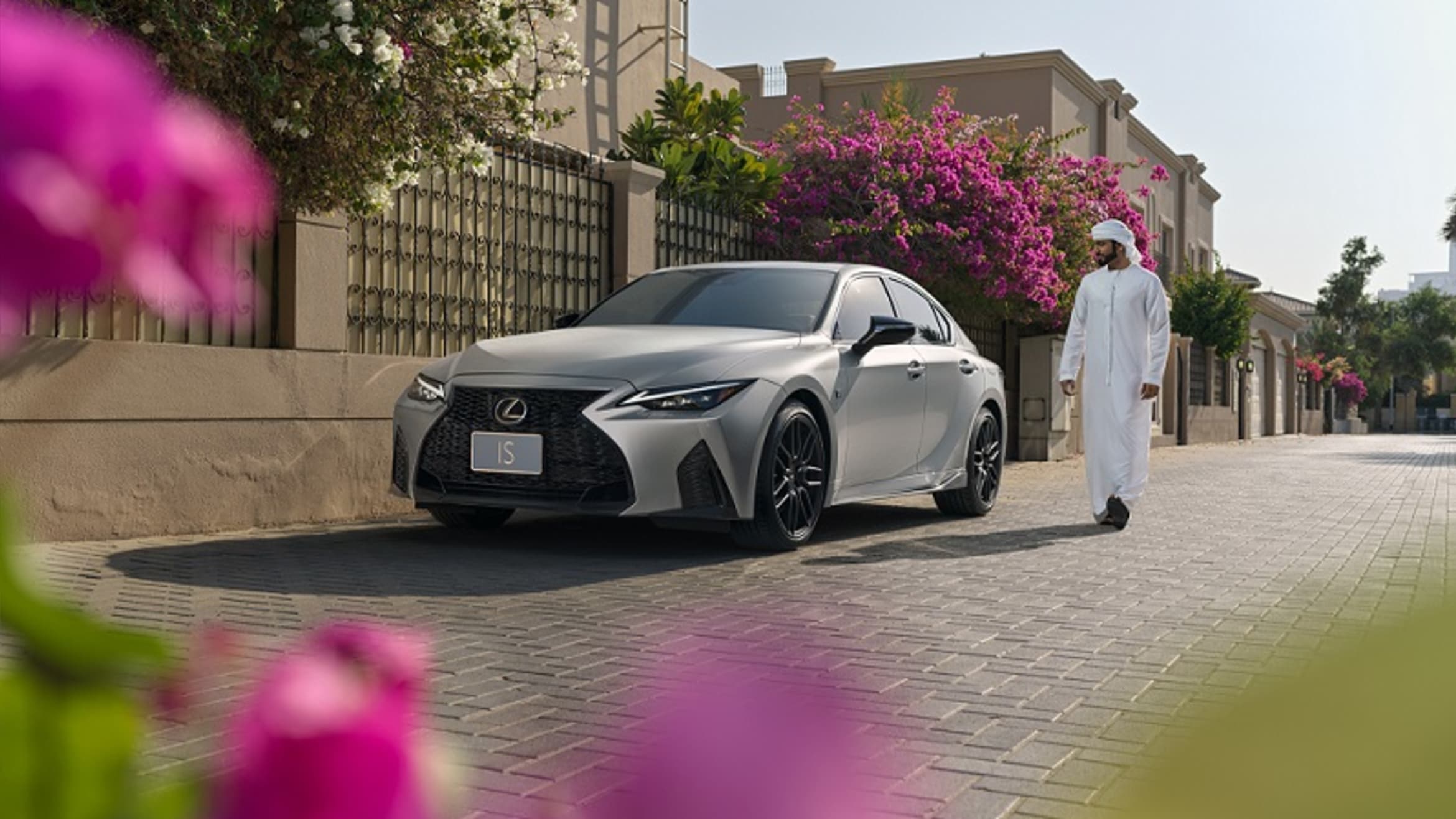 Maserati is a famous Italian luxury automotive manufacturer headquartered in Modena. They are famous for their trident logo, beautifully sculptured designs, sonorous engine and exhaust sound. At Emirates Moto, we use state-of-the-art tools at our Al Quoz branch to perform Maserati repair and maintenance. From a basic minor service to a drive train overhaul, our master technicians are here to solve any issues you face with your Maserati.

We understand all the nuances of maintaining and servicing a Maserati, and our specialists have all that latest tools to help solve any problems you have. From computer diagnosis, to gearbox & transmission repair to performing your brake service.
Maserati Car services in Dubai
Oil and oil filter replacement
Minor and major service
Transmission and gearbox repair or replacement
Engine repair and rebuild
Suspension and drivetrain repair
Electrical system repair
ECU updating and upgrading
At Emirates Moto, we are here to make sure your prized Maserati is well taken care of, and given a VIP experience. This means performing services exceeding the quality of an agency, without compromising on the quality as we use only genuine parts and completing the job on time. We understand how important a vehicle is in UAE and try our best to get the keys back in your hand as soon as possible. Your Maserati will be returned to you in no time and driving as good as new.
Mercedes is an automotive German brand that's synonymous with luxury vehicles. It's slogan "the best or nothing" is something everyone agrees about their vehicles. From the legendary Tri-Star logo, classic design and their legendary reliability, Mercedes is a brand every car enthusiast dreams to own. Emirates Moto offers all kinds of repairs, maintenances, or services for your Mercedes. Our certified technicians are here to provide the best possible quality of service with complete transparency. This translates to us providing detailed reports to customers and only using genuine parts. Our team prides itself in being honest and working with integrity, and it's for this reason that we are the most popular independent Mercedes service center in Dubai. Our Oil service includes
Mercedes-Benz Car Service in Dubai
Our Al Quoz branch is equipped with the latest diagnostic and precision tools to provide the below services for your Mercedes
Oil and oil filter change
Minor and major service
Engine servicing, repair and overhaul
Drivetrain and suspension repair
Transmission & gearbox service and repair
Wheel refurbishment and painting
Brake pad replacement, rotors and disc skimming
Body painting
Paintless Dent Removal and panel replacement
Tire services
Come get your Mercedes serviced and wait in our luxurious waiting room and sip on our delicious coffee.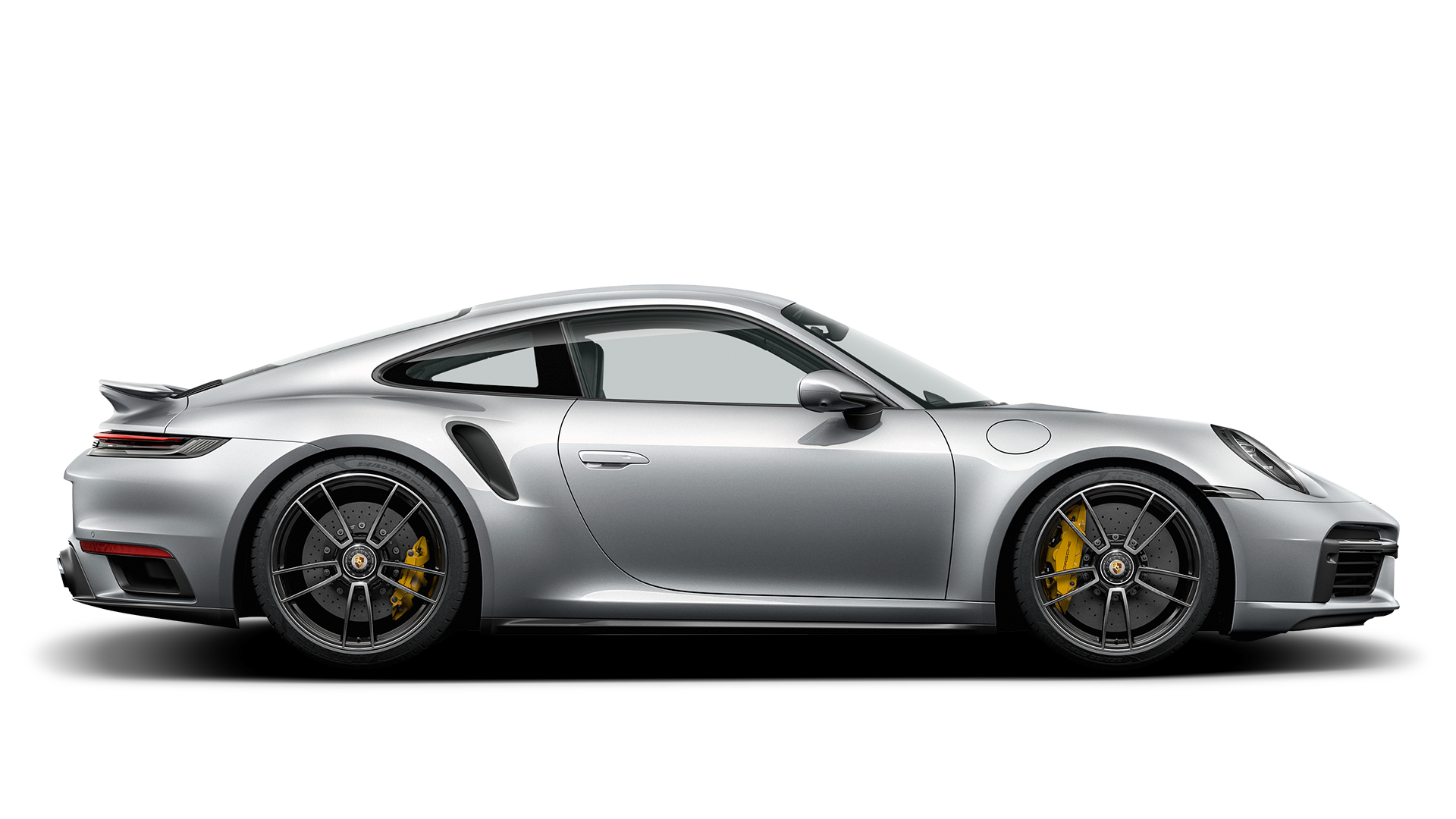 Emirates Moto is the most popular independent Porsche service center in Dubai. Like every other vehicle manufacturer, Porsches need to be well taken care so you can continue to drive it hassle-free. This means taking it to the most popular service or repair center in UAE whenever needed. 

Our state-of-the-art branch in Al Quoz is already shaking the car service industry by being the only luxury automotive center that houses a showroom, bodyshop and workshop all together in a convenient location. With over 20 service bays and dedicated section to service and repair any mechanical, electrical or body work issues, you can be rest assured our expert technicians are ready to troubleshoot and fix all your worries, and we will have your Porsche back on the road in no time.
Porsche Maintenance Services
Oil and oil filter replacement
Engine repair
Brake service
Transmission check
Minor and major service
Inspect coolant levels
Wheel services (alignment, balancing, painting)
Body panel replacement and repainting
Drivetrain and system repair and replacement
We believe in complete transparency, which is why once your Porsche enters our facility, we walk the customer through each issue as we believe communication is key. We consult, inform, and update the customer through every step of the journey and only use genuine parts, ensuring that there's no compromise on quality.
We are your one-stop independent Porsche automotive center for any issue, so come visit us and have our fantastic coffee in our luxurious waiting room as our team investigates your Porsche.
You should never skimp on things that connect you to the ground. Shoes, mattresses and car tires. Car tires are what connect your vehicle to the road. They help in gripping, braking, accelateration, ride comfort and reducing fuel consumption. How Often Should Tires Be Inspected? You should check your tires atleast once a month for any punctures or any odd physical defects. Your tire pressures should be as per manufacturers specifications and that's usually mentioned on the driver side door sill or instruction manual.
Signs there's an issue with your tire
Your tire is losing air pressure quickly
The ride isn't smooth
Your car is swerving to a side on it's own
You have to press the brake pedal more than usual
Incase you have any of the above issues, you should get it checked immediately at Emirates Moto, Al Quoz workshop where we will do a free tire checkup.
The Tyre services we provide:

Tire Repair: We repair tyres if there's a small manufacture or if need be, entirely replace tyres as per your manufacturer spec as we have Pirelli, Michelin, Continental, Bridgestone, Goodyear and more.

Tire balancing: While it may look perfect, new tires have slight variations in size, weight or share. As tires get mileage, the difference get's more pronounced and it impacts the drive quality, vibration, affects suspension system and tires. We use state of the art tools to understand where to add tiny metal weights on your tire to counteract the weight balance. Unlike other places, our tire balancing machine tells us using lasers where exactly to add the weight. This is all computerized and it ensures a smoother ride and even wear. We also do a road force check where the tire balancing machine checks the tire balance symmetry while applying road force to make sure your ride is as smooth as possible.

Wheel alignment: Wheel alignment is the angle of the wheels relative to the car & every vehicles wheel alignment specifications is different. Even a slight variance causes wheel vibration, tire squealing, your car swerving to one side and uneven wear on your tires. At Emirates Moto, we have the latest tire change and wheel alignment tools like Hunter & Hoffman that checks your Vehicle Identification Number and matches it with our database. Once we have your factory specs, we used computers and lasers to finely tune your camber, caster & toe to get it back to factory specs. We also give a detailed report of before and after so you can see the difference.

Tire Rotation:
This is only possible for vehicles where the tire size is same for the front and back. It is strongly recommended to do this every 3 months to ensure even wear across all four tires and ensure handling consistency.

Nitrogen Inflation:
UAE tends to get quite hot, and since nitrogen molecules are larger than air, they don't tend to heat up that quickly. This ensures your tire pressure remains the same no matter the temperature outside. It's also resistant to moisture that prevent corrosion in your tires and wheels.
Tire Pressure Monitoring System (TPMS):
Modern cars have sensors in their wheels that continuously monitor the pressure in your tires and alert you if there's any change. This reduces the need to manually check your tire pressure and get your hands dirty. In case your TPMS light goes on, there's no need to worry, it just means either your tire is not inflated correctly or your sensor is no longer working.
Once a month you should manually inspect your tires. They are constantly exposed to the road, dust, harsh weather elements, wear and tear from breaking and accelerating. If you feel there's something wrong with your tires, you shouldn't ignore it as you are jeopardizing your safety. Simply visit our Al Quoz branch in Dubai where our friendly, knowledgeable experts will perform a free tire check and let you know of the the next steps. From tire replacing to repair, we have you covered.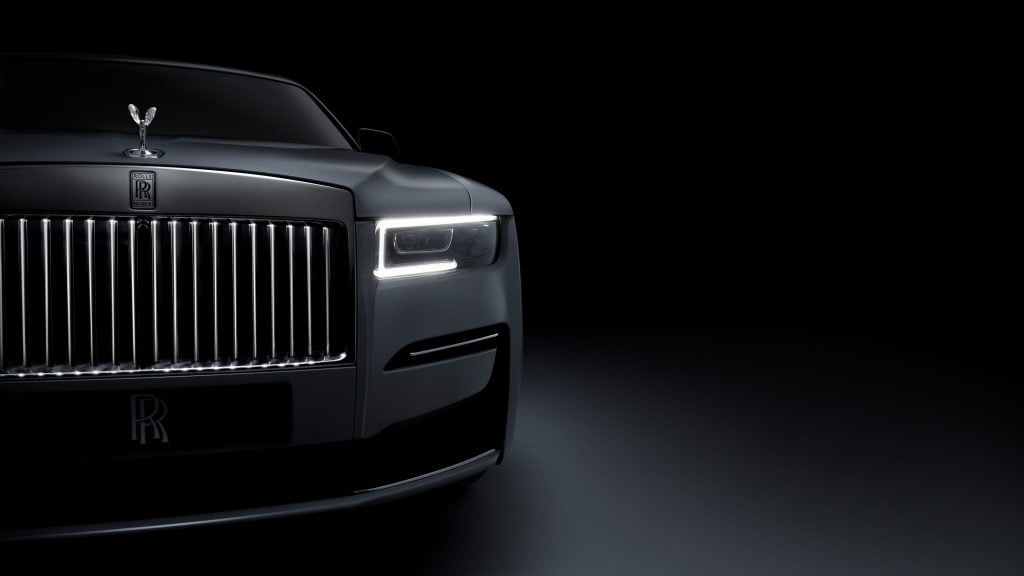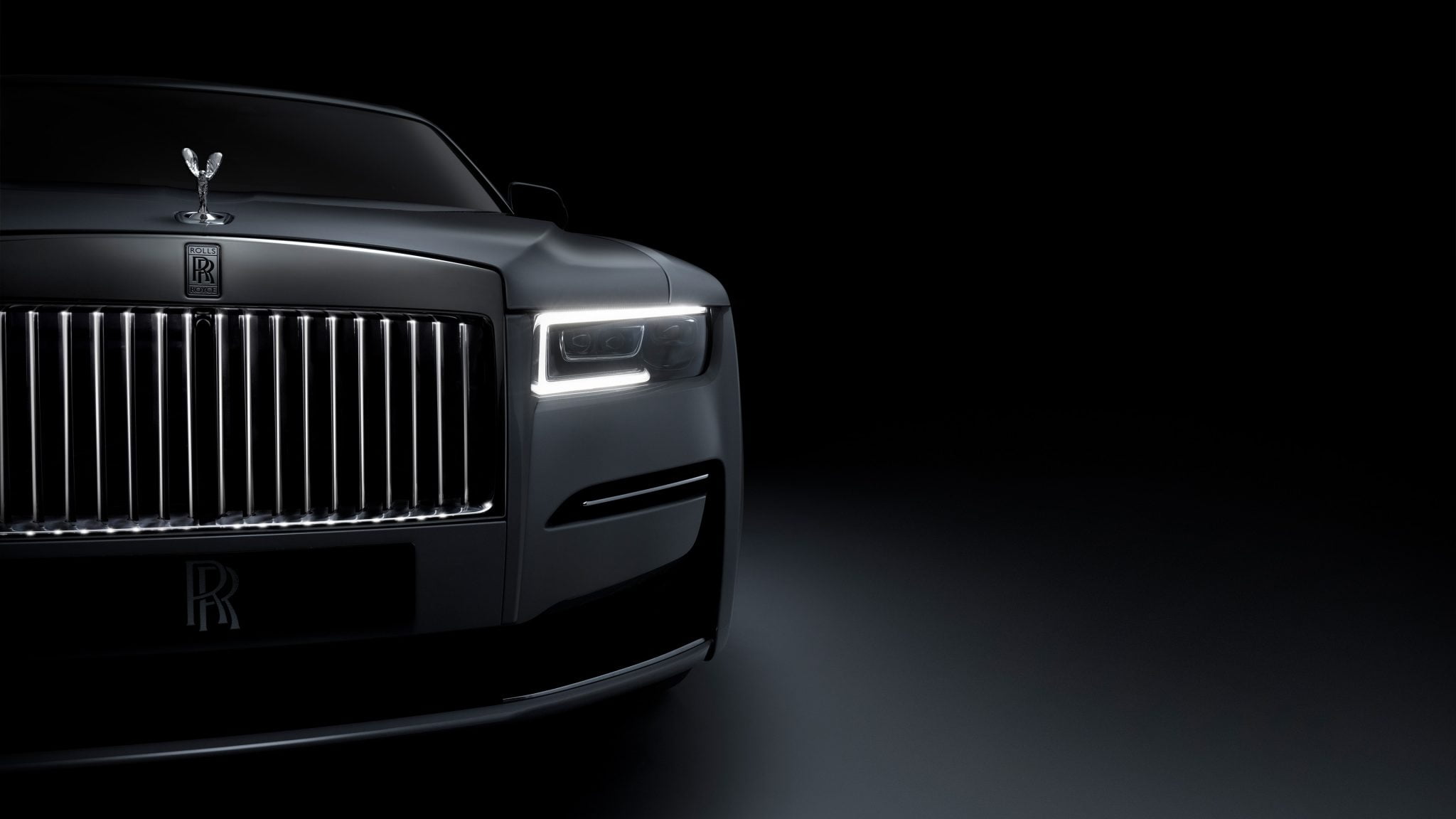 Volvo is a Swedish luxury vehicle manufacturer that is known for manufacturing sedans, station wagons and SUVs that set the benchmark when it comes to safety standards. Every Volvo needs regular maintenance and service and Emirates Moto is the perfect automotive center. Emirates Moto understands the nuances of maintaining a Volvo and its owners. We provide work-class customer service and understand the important of communication. This means that the moment a Volvo visits our state of the art premises, it undergoes a detailed computerized diagnosis and 111-point vehicle check. We share this report in detail with the customer and walk them through every step to ensure complete transparency. 

Once the customer is aware of what all needs to be done, our team gets started. Our master technicians uses the latest diagnostic and precision tools to perform the repair and services requires. And if any spare parts are needed, only genuine OE parts are used as we don't believe in compromising quality. Since the customer is with us every step of the journey, we are also liable to compete the job on time and ensure that the Volvo is back to being like brand new in no time.
Volvo Services
Oil and oil filter replacement

Minor and major services

Engine overhaul

Transmission & gearbox repair and overhaul

Electrical system repair and update

Mechanical system repair and overhaul

Wheel services (alignment, refurbishment)

Tire services

Computer diagnostic

Suspension service and repair

Brake services and repair
Trust, integrity, and transparency is what Emirates Moto is known for, which are synonymous with safety just like Volvo vehicles. So come get your Volvo services and enjoy our delicious coffee while you wait.